Windows 8 has got everyone buzzing! What's so interesting in it?
Windows 8 is set to be released in late 2012 and going by the initial hype around this high-tech Operating System we can start to lick our lips and rub our hands together in anticipation. Having personally used the Windows 8 Developer Preview, I must say that it left me impressed.
Before going any further, I must inform you (if you haven't already known this) that Windows 8 Developer Preview can be downloaded
here
. Before downloading it though, please do check whether your system's hardware is compatible with Windows 8 or not.
Minimum System Requirements:
1 GHz 32-bit (x86) or 64-bit (x64) processor
1 GB RAM (32-bit) or 2 GB RAM (64-bit)
16 GB available hard disk space (32-bit) or 20 GB (64-bit)
Touch input requires a screen that supports multi-touch
Here are the best features of this upcoming feature-packed OS by Microsoft.
1. An Awesome UI
There is no doubt that the main attraction of Windows 8 lies in its attractive Metro User Interface. Windows 8 seems to have done away with the traditional desktop screen that we have seen and used over the years in previous versions of Windows as the desktop screen in the Metro UI has been completely revamped. You will be welcomed with rectangular live tiles rather than small icons with each tile representing an application.
You can easily scroll your way around the screen while you can move the tiles around too so as to place similar applications in a single group or anything you like.
2. Speed
Even the developer preview of Windows 8 booted faster than Windows 7 and booted within 30 seconds every time which is a great upgrade on the 48 seconds Windows 7 took. However, the thing which impressed me the most was the fact that it shut down within 10 seconds even when a large number of applications were running- such shut down times are clocked by both Linux and Mac OS X Lion but have been non-existent in the previous versions of Windows.
3. Security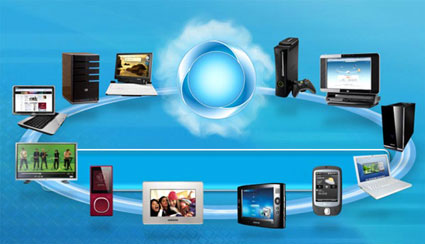 There have been a lot of improvements made in Windows 8 so as to make it as secure as Linux and OS X Lion but Microsoft has never really succeeded in producing an OS that can provide full-fledge security to its users. However, in all honesty, Windows 8 should be the most secure OS that Microsoft can come up right now. Windows 8 includes an upgraded version of Windows Defender- also present in Windows 7 while Windows 8 will also utilize UEFI Secure boot so that the booting process is completely secure. Moreover, Smart Screen comes enabled with Windows 8 and even though it doesn't work in the Developer Preview, Smart Screen will prove to further strengthen the security.
4. Windows 8 Touch
A lot of emphasis has been laid on the fact that Windows 8 has been designed while keeping tablets in mind. The Windows 8 touch surely proves this claim right as Microsoft has done an excellent job in improving the touch experience in Windows 8 from that in Windows 7. For instance, correctly selecting the small icons on the toolbar of your choice was pretty difficult in Windows 7 but in Windows 8, you will always select the right icon on the toolbar. Similar is the case with Task Manager entries and the reason behind this is that Microsoft started using 'fuzzy hit targeting' (is used on Windows Phone 7 too) which detects the icon that you wanted to click with your finger.
5. Interesting Login options
In olden times you could only login by typing in your password. However, an interesting feature for Windows 8 users will be the login options available in Windows 8. If you have too many passwords to remember then you can do away with the one to login and instead keep a picture as your password.
All you have to do is to select a picture and then draw a gesture over it (a gesture which you can remember). Every time you login, you won't have to enter any password, you'll just have to make that specific gesture over the photo. It's a great authentication method and is certainly a nice addition.
6. Internet Explorer 10
Windows 8 comes with IE 10 and with IE 9 having only been introduced 7 months ago, the introduction of IE 10 shows the utter failure of IE 9 at prompting people to switch from Safari, Mozilla or Chrome.
While using IE 10 on the Developer Preview of Windows 8, I found it quite a refreshing experience. Even though the browsing wasn't as fast as in Chrome but still IE 10 was bearable. The only time it seemed to hang was while loading websites with a lot of flash. However, it's secure and provides a cool browsing experience.
7. Improved Task Manager
Windows 8 comes with an advanced Task Manager which now only shows the number of applications running when launched at first. Clicking on 'More Details' will open up the complete Task Manager. The old Task Manager told you about the CPU and Memory a program was using but the revamped Task Manager also tells you the hard disk and network connection that the programs are using. The App History tab is the newest addition to the Task Manager which shows the applications that you mostly use with data on how much Network and CPU they use while running. This is particularly helpful for laptop users as they can see which programs are a no-no when running low on battery.
8. Excellent Applications
Windows 8 Developer Preview provides some excellent applications for testing and the applications work like a charm. Even at such a beginner's level, the applications that have been created are really enjoying and I can't wait to use so many more applications which will be present with the OS's final release.
9. Windows Explorer's got a Ribbon UI!
Well, it seems Microsoft is in love with its Ribbon UI which was present in MS Office 2007 and 2010 as it has replaced the traditional Windows Explorer UI with the Ribbon UI in Windows 8. It becomes easier to create and rename files and folders, modify options etc with the Ribbon UI for Windows Explorer.
10. Easy File Transfer
In all the previous versions, when copying and transferring files, there was no option to pause the transfer and to resume it after a certain time-period. However, Windows 8's file transfer system is pretty good as you will be able to easily pause and control the file transfer procedure.
All in all, the developer preview seriously increases the expectations from Windows 8 and hopefully, Windows 8 continues to wow the audiences in the upcoming beta versions as well as in its final release!